Who we are
TC Communications is a Satellite communications specialist company that builds primarily mobile / deployable satellite communications systems for military and government customers as well as customers in markets such as media, mining, oil and gas and aid agencies.
TC's technical expertise is uncontested. When one considers the clients who rely upon us for their service and support this fact becomes even more apparent.
The common denominator amongst these clients' requirements is that their satcom requirements are mission critical. When their communications go down it can literally be a life or death situation. That's why they have taken out service arrangements with TC Communications. They know that we have the resources, capacity and know-how to be able to fix things 'on the fly.
Maintaining this reputation for engineering brilliance is very important to TC. Our knowledge base is our Unique Selling Proposition in a marketplace that promises the world and often fails to deliver. Indeed, we are often called in by clients to deliver on failed promised made by other operators.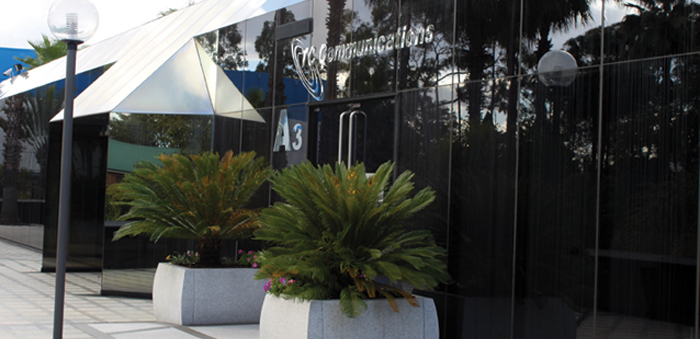 trust /trΛst/ n. 4. one on whom or that on which one relies
- Macquarie Dictionary

"Trust" is a quality often requested yet rarely earned. TC Communications aims to be the exception to this rule. When we implore you to "trust us to keep the world connected" we do so with the knowledge that our track record substantiates our claim. For over 20 years we have been the Australian company ensuring that the vital communications link for those at the frontline remains strong and secure.
When Care Australia were rebuilding Rwanda, Bosnia, Somalia and other war-torn countries,

we were there

.
When the media needed immediate assistance to enable them to cover the aftermath of the Boxing Day Tsunami,

we were there

.
When Australian Customs Coastwatch needed live operational intelligence to enable them to protect our coastline,

we were there

.
When the ADF deployed to the Middle East,

we were there

.
…the Solomon Islands, East Timor, Iraq, Lebanon, Yemen, Taiwan - saving the rainforest in PNG or the iguanas in Fiji – wherever our clients need to be,

we are there!
"Trust us to keep your world connected" – we'll be there for you too!
Brochures
Share

Address
Unit A3 Cameron Centre,
255 Rawson St, Auburn
NSW 2144
Ph:
1800 822 666
Ph:
+61 2 9714 5100
F:
+61 2 9648 0946
E:
sales@tc.com.au